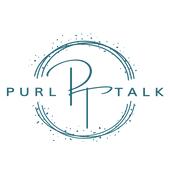 Laura from Purl Talk is coming from the Great White North on December 3rd from 12p-5p. Laura uses her background in chemistry to create beautiful and unique colors.
M.A.B.'s shawl pins and accessories will also be here. Her colors will coordinate beautifully with Laura's yarns.
Don't miss this exiting event right her at Black Locust Farm.