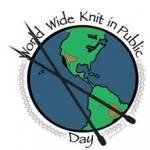 Join Black Locust Farm on Saturday, June 8th 10am – 1pm to honor the joy of knitting publicly.
The town square gazebo has been reserved for our use. Bring a lawn chair.
Potluck lunch to follow at Black Locust Farm. Bring a dish to share – Cathy is springing for pizza.